Israel scuttles Hamas 'terror tunnel'
The Israeli Defense Force foiled a "terror tunnel" that stretched from Gaza into Israeli territory, the force announced Sunday.
The tunnel, one of the largest and deepest uncovered, "put the lives of hundreds of Israeli families at risk," because it ran several meters under Israeli land and connected back to a tunnel network in Gaza, according to the Israeli military.
The passage appeared to be heading toward the city border of Nahal Oz, but did not yet have an exit on the Israeli side, officials said according to the BBC.
No explosives were used to scuttle the tunnel.
"We filled the tunnel, which rendered it useless for a very long period of time," military spokesman Lt. Col. Jonathan Conricus said.
Officials said the passage was being dug by the terror group Hamas, but the organization has not commented on the tunnel.
Digging began in 2014, and Israeli officials say they had been monitoring progress using new technology. It is the fifth tunnel dismantled in five months, according to officials.
The nation revealed Sunday it has operated an anti-tunnel research laboratory since 2016 that is partially funded by the US.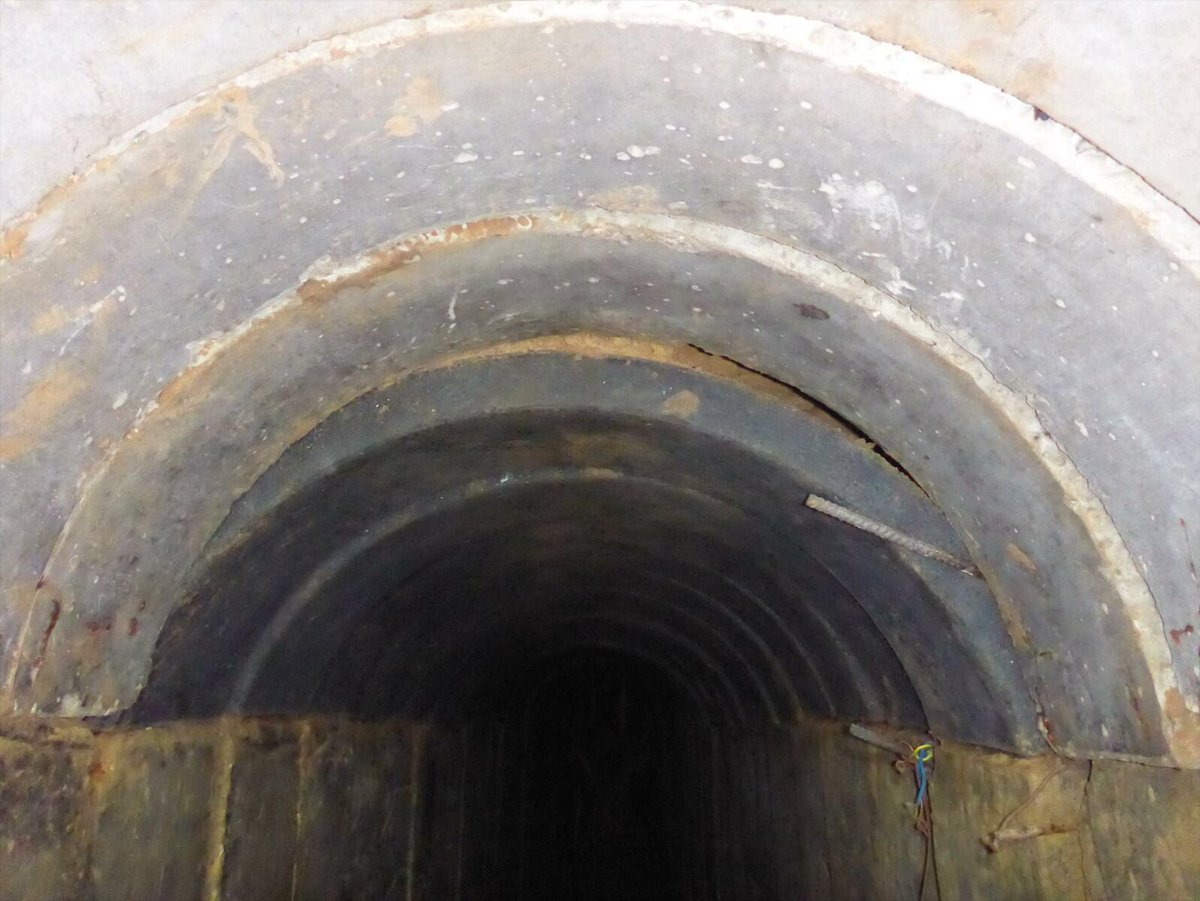 Israeli officials also claimed that Palestinian protests at a border fence nearby were meant to distract from the subterranean tunneling project.
"The violent riots that have been taking place in the area of the security fence are an attempt to mask the terror attacks intended to take place above & below ground," the IDF said.
Israel's response to the unrest has been controversial as well: IDF snipers have killed 31 Palestinians, drawing international censure.
The protests are supposed to peak in mid-May on the 70th anniversary of Israel's creation.
With Post wires